UPCOMING SERVICES
Thursday, November 26th at 11:00 AM – Thanksgiving Day Moleben
Saturday Nov. 28th at 5:00 PM – Vigil Service
Beginning of the Nativity Fast
Sunday Nov. 29th at 9:30 AM – Divine Liturgy
Dear Brothers & Sisters,
On this upcoming Thanksgiving Day, I humbly give thanks to our merciful Lord and Saviour, our Most Holy Lady Theotokos and St. Alexander Nevsky, for all the bountiful gifts that we have received in the past year. I am especially grateful for our priests, deacons, subdeacons, readers, Council members, conductors, singers, Sisterhood, Russian School teachers, parents, children and all the parishioners and friends of our parish and for the constant support, prayers and love that everyone gives abundantly on a daily basis. It is this love that unites us and keeps us strong in our faith, no matter what happens in the world, economy or politics. Happy Thanksgiving!
With much love and gratitude,
Fr. Serge Lukianov
Rector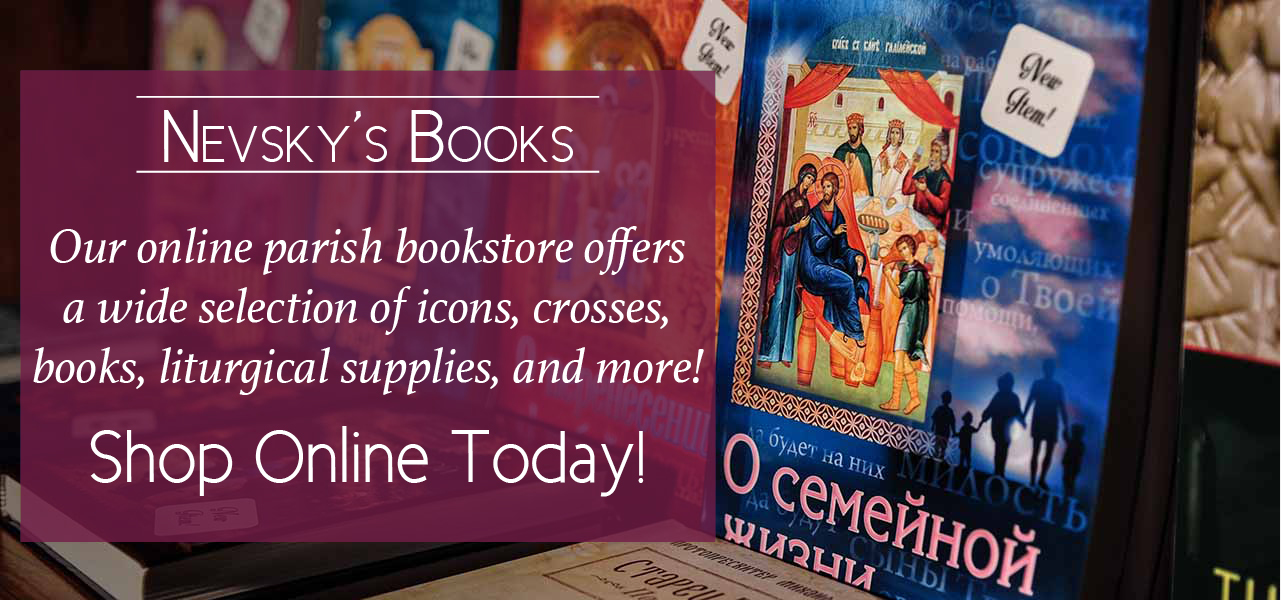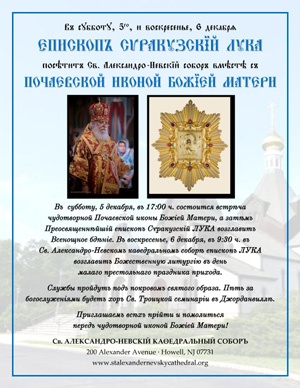 On December 5th-6th, Bp. Luke will visit our parish with the Pochaev Icon of the Mother of God. The Holy Trinity Seminary Choir will sing the services. CLICK HERE for more information.