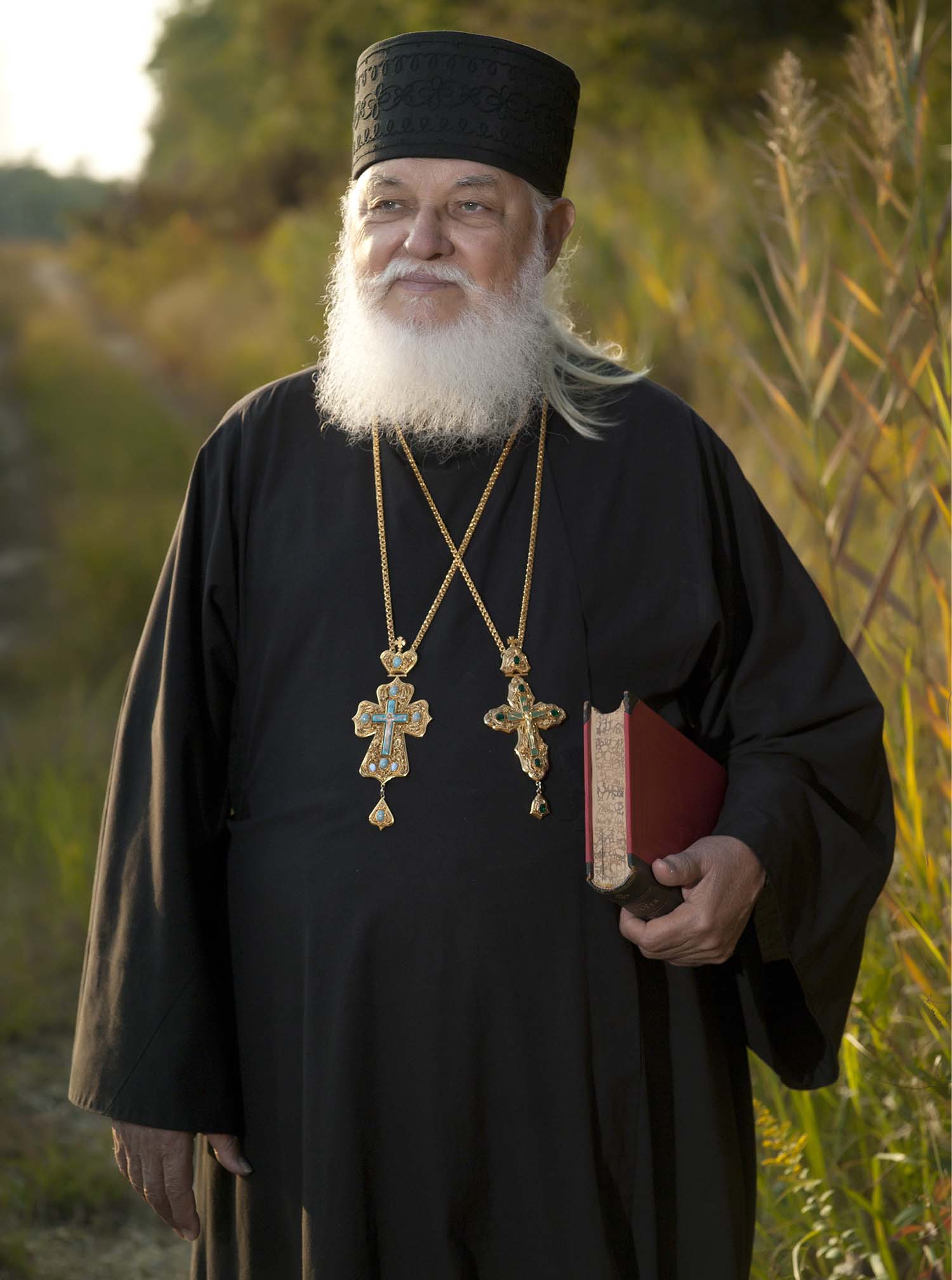 Protopresbyter Valery Lukianov
Fr. Valery reposed in the Lord on May 25, 2018. Wishing to keep their spiritual father close, parishioners of the St. Alexander Nevsky Parish buried Fr. Valery's earthly remains behind the cathedral, which he had so lovingly erected. All are welcome to visit the gravesite of our beloved pastor. Memory Eternal!
Protopresbyter Valery Lukianov, after receiving a degree in engineering, proceeded to complete his theological studies at Holy Trinity Seminary in Jordanville, New York. In 1963, after being ordained to the diaconate by St. John of Shanghai and San Francisco, and – four years later – to the priesthood by Metropolitan Philaret, Fr. Valery was assigned as rector of St. Alexander Nevsky Parish, in Howell, NJ in November 1968. He dedicated his life to enriching the parish by erecting a beautiful cathedral, which has since become the seat of the Eastern American Diocese, and he continued to serve there as rector emeritus during his retirement. Throughout his fifty years of service to the Church and the spiritual needs of its people, Fr. Valery directed the schooling of children, lectured extensively at Church assemblies and celebrations, as well as at pastoral and youth conferences. He held many administrative positions in the Russian Orthodox Church Outside of Russia, including a year heading the Russian Ecclesiastical Mission in Jerusalem. He was a prolific author of spiritual books and articles.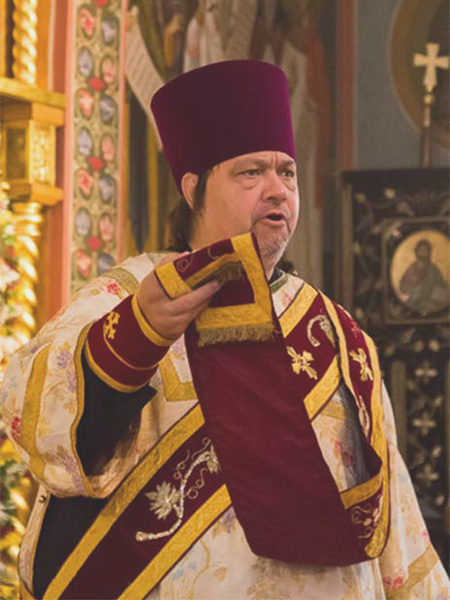 Protodeacon Nicholas Lukianov
Memory Eternal!
Protodeacon Nicholas Lukianov reposed in the Lord on September 27, 2021, the Great Feast of the Exaltation of the Cross.
Fr. Nicholas Lukianov was born on the Transfiguration of Our Lord, August 19, 1964 in Glen Cove, NY to Fr. Valery and Mat. Irina Lukianov. Fr. Nicholas earned an Associate's Degree in Civil Engineering from Ocean County College in Toms River, NJ, a Bachelor's Degree in Civil Engineering from N.J.I.T. (Newark College of Engineering) and a Master of Project Management from Carnegie Mellon University. He graduated from Holy Trinity Seminary in Jordanville, NY with a Certificate in Theological Studies. Since 1988, he worked in the engineering profession and oversaw NJDOT's Construction Management program as a Supervising Engineer. On September 15, 1991, he married Anna Landsberg, with whom he had three daughters: Marina, Sophia and Tatiana. Fr. Nicholas was ordained a deacon by Archbishop Hilarion on May 23, 1998 at St. Alexander's. He was elevated to protodeacon on August 9, 2009 by Metropolitan Hilarion and was awarded the purple kamilavka on September 12, 2012. Fr. Nicholas served as a cleric here since his ordination. Besides serving, he ran all the engineering projects of the parish.